Technical documents digitalization
Documents are an important part of the information resources of any enterprise, institution, and organization. There are many various archives, services, and systems for storing and handling documents.
Digital copies of documents is a necessary condition for the stable enterprise operation in all situations. Loss of paper documents can cause significant economic and technical damages to the establishment, as well as the property and social interests of employees.
"Digital Country" Company offers any format documents scanning:
Pre-project / project documentation;

Working documentation (drawings, specifications, object estimates);

Design documentation;

Cartographic materials;

Explanatory notes;

Logging ribbons;

Albums;

Passports of objects.
Digitalized technical documentation can be issued in the form of:
File Catalog — an electronic copy of your paper archive in PDF format on the basis of one document (set of documents) = one PDF file distributed among folders.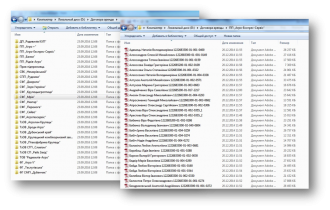 Electronic information resource — an indexed array of files and data in Excel-format with reference to the document file, intended for export to your information system.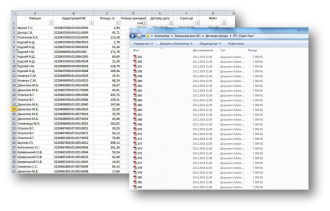 Electronic registry in the Folium system — an electronic copy of a paper archive into a PDF-format and an indexed array of files and data loaded into the information-retrieval system Folium, which will be installed on your server. The Folium system gives the 24/7 access the online registry with the distribution of the list of authorized user rights. More about the Folium system.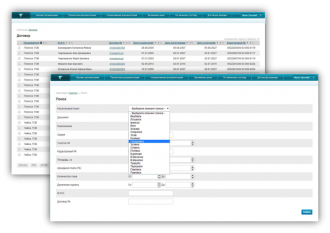 9 key benefits of working with the electronic registry
Account and storage of fund of documents;
Relevance Control;
Quick search and access to information;
Reduction of processing time, analysis, and generalization;
Simultaneous distributed work with electronic form documents;
Reducing the risk of loss of original documents;
Personnel work optimization;
Information protection through access on the basis of granted privileges and rights; guaranteed all events logging;
Integration of the electronic registry into the document automation system.
Make your order:
by phone — 044 498-20-09
by letter — info@digitalcountry.com.ua