Court cases scanning 
In the modern world, the preservation of information is one of the main priorities for any organization. This is especially true for legal companies, where the loss of even one document may have consequences when deciding a case. In addition, recently, fires in the buildings of ships began to happen more often. And this is one of the key factors for the fast data transfer to the electronic form.
It is worth noting that the court cases scanning guarantees protection against willful damage or destruction.
"Digital Country" Company offers:
Scanning cases in court — the work of our mobile brigade, if there is the risk that the documentation may be destroyed.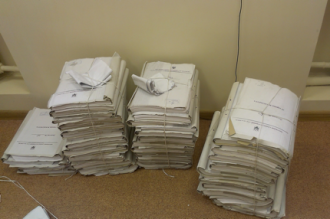 Court cases can be issued in the form of:
File Catalog — an electronic copy of your paper archive in PDF format on the basis of one document (set of documents) = one PDF file distributed among folders.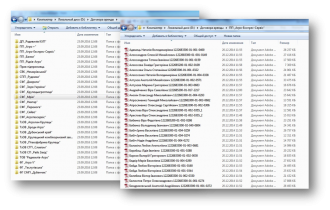 Electronic information resource — an indexed array of files and data in Excel-format with reference to the document file, intended for export to your information system.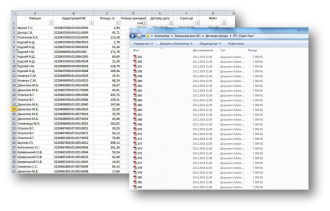 Electronic registry in the Folium system — an electronic copy of a paper archive into a PDF-format and an indexed array of files and data loaded into the information-retrieval system Folium, which will be installed on your server. The Folium system gives the 24/7 access the online registry with the distribution of the list of authorized user rights. More about the Folium system.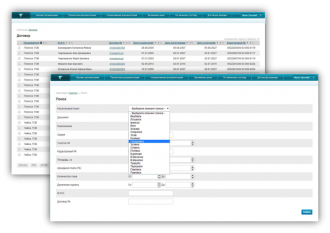 9 key benefits of working with the electronic registry
Streamlining, accounting and storage of document stock;
Relevance Control;
Quick search and access to information;
Reduction of processing time, analysis, and generalization;
Simultaneous distributed work with electronic form documents;
Reducing the risk of loss of original documents;
Personnel work optimization;
Information protection through access on the basis of granted privileges and rights; guaranteed all events logging;
Integration of the electronic registry into the document automation system.
Make an order for the court cases scanning:
by phone — 044 498-20-09
by letter — info@digitalcountry.com.ua